Pen Turning Pictures: Click on any of the pictures to view a larger picture.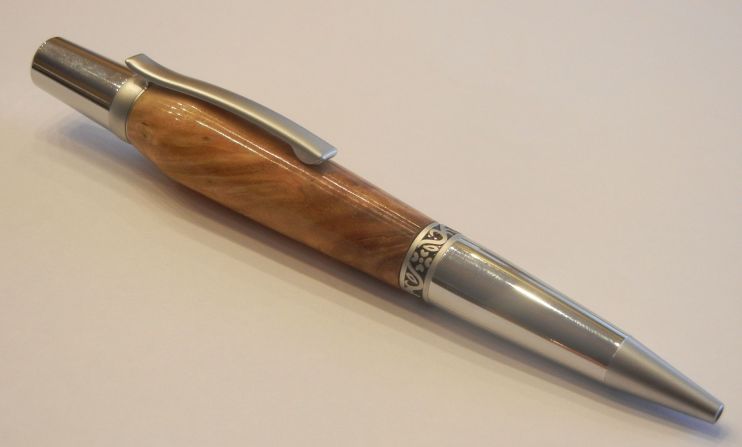 I tried to look the wood type Livvingia Malayana Burl, I found one website that said the Source Region for the wood is Southeast Asia. This makes this burl an exotic hardwood.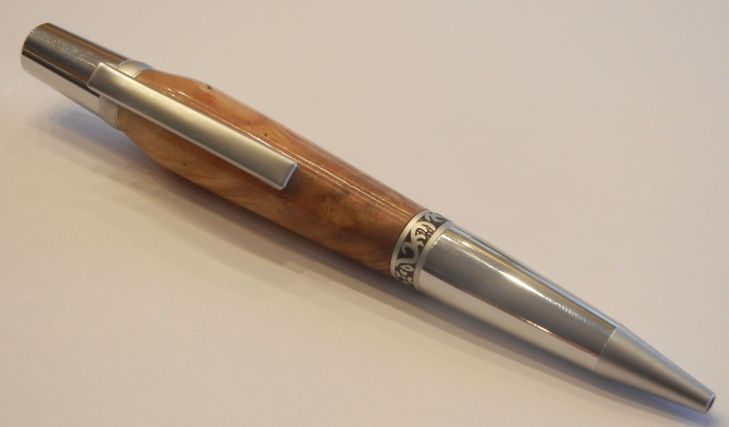 This picture shows the grain pattern of the wood. I really like the way the wood grain swirls around and down toward the pen clip. A friend commented that the graim of the pen shows colors and look like Marble.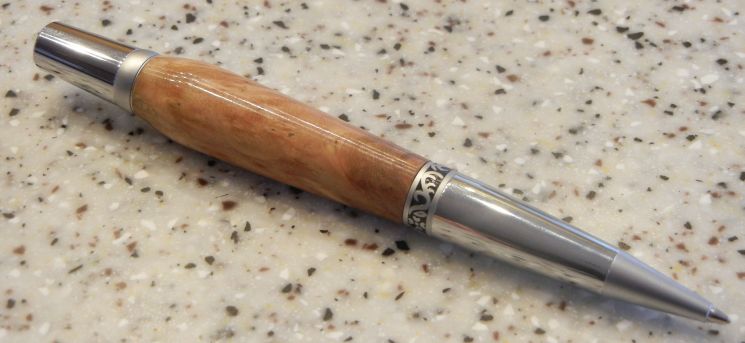 This is a Fancy Wall Street II pen made with the exotic wood Livvingia Malayana Burl. The pen combines a chrome and stain to create a very nice balance.
This is typical Wall Street II pen. It combines Chrome and Satin silver colors to compliment the glossy rich finish. I was able to get a nice rich polish on this pen.