Pen Turning Pictures: Click on any of the pictures to view a larger picture.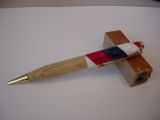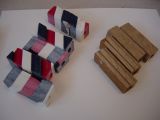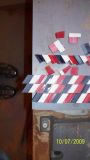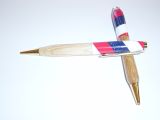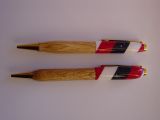 Here are two of the final Pens I made to send the Freedom Pens Project. They are very Partiotic Red, White and Blue Corian for the top 1/2 of the pen, and Red Oak for the Pen tips. I got the idea for these pens and the material from the www.FreedomPens.org website. These pen were not my Idea, so I cannot take credit. I copied some other I have seen. These are not exactly the same as the pens I saw and tried to duplicate, But I need to give credit to pen turners who have come before me on this pen project.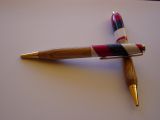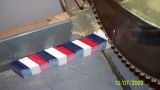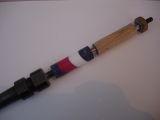 Here is a picture of the blanks on the Mandrel after I have done the work of rounding them down from square to round. I will be able to complete the pen from this point in about 10 minutes.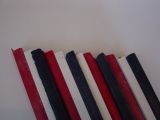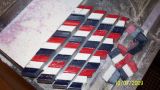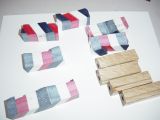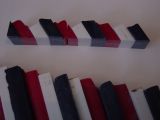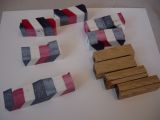 Here is a picture of the collection of Pen blanks I have ready to turn and ship off. I am trying to get these done to deliver to the Pen for the troups project.