We feature new, fun, custom made wooden items. We are currently specializing in Pens and Bottle stoppers, or as I like to call them Bottle Toppers. Becasue they compliment the top of any nice bottle of wine, champagne, or olive oil. All items are hand turned on a wood lathe using exotic woods and buckets of creative energy. Every item is a one of a kind master piece. (I can't make two things the same, so I never try.)
We are a Father and Daughter team working in a studio in the foothills of the Ochre Mountains in Bluffdale Utah. The creative energy for projects comes from my daughter, and the resource and manual labor behind the scene is provide by me. We have a great time "playing in the shop"
We love to turn a piece of wood inside out, exposing the grain and inner beauty, then put a shine on it and head inside for approval from the "Boss". Please look around. If you see a piece you like, you can be confident that it is handmade to the highest quality and will last forever. All of our bottle stopper or pens make a great gift for a special friend. If you see something on this site that you like, please contact me and we can make a custom order piece that resembles what you like. But remember all items are one of a kind!
Our Bottle Stoppers come in a nice gift box and will be packed and shipped promptly and as inexpensive as possible. When you contact me for an item I will give you a total and an estimated delivery date.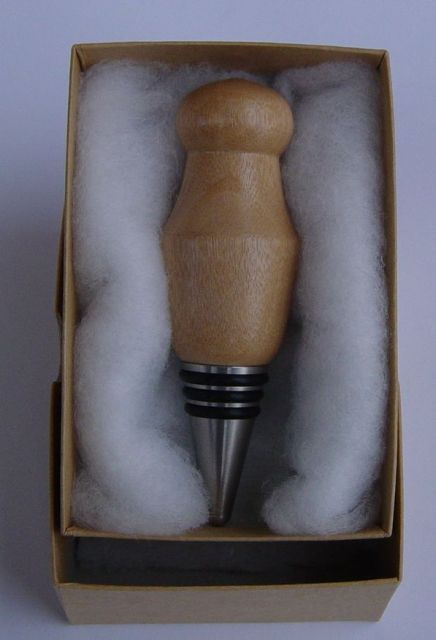 Thanks for stopping by.